About Us
Texas Forwarding Services
We are Texas Forwarding Services we are specialized in 3PL Services, Warehousing, Mexican and US Customs Broker, advice on legal and regulatory compliance, among others.
Operations are based on a regulatory compliance, Information Technologies and Continuous Improvement approach.

Facilities & Infrastructure
We have 6 different locations in Laredo Tx.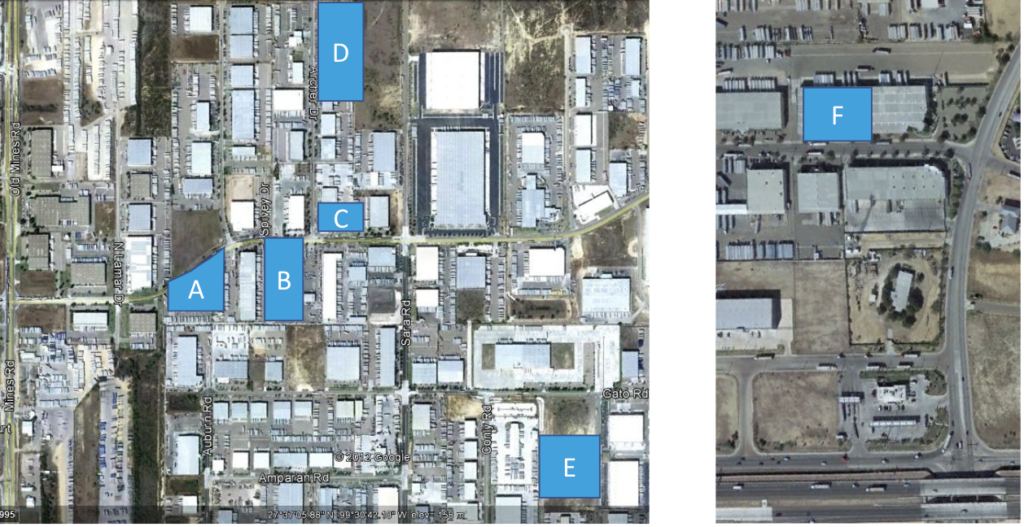 Killam Industrial Park
A – 8301 Killam
B – 8311 Killam
C – 8502 Killam
D – 14621-25 Archer
E – 11910 Hayter
Milo Industrial Park
F – 605 Nafta
Mission Vision Values
Texas Forwarding is a company that is committed to respond to our customer challenges with customized and  innovative  global logistic solutions  that reach the highest  quality and reliability standards, always maintaining the best cost-service relation.
Be the market leaders in offering integral logistics services in brokerage, transportation, logistics and distribution operations, always meeting Customs requirements and offering to our customers a high degree of confidence in managing their operations
Customer Focus and passion for service

Creativity and Innovation

Quality and Proactivity

Integral development of our personnel

Integrity

 
Directorio e Instalaciones